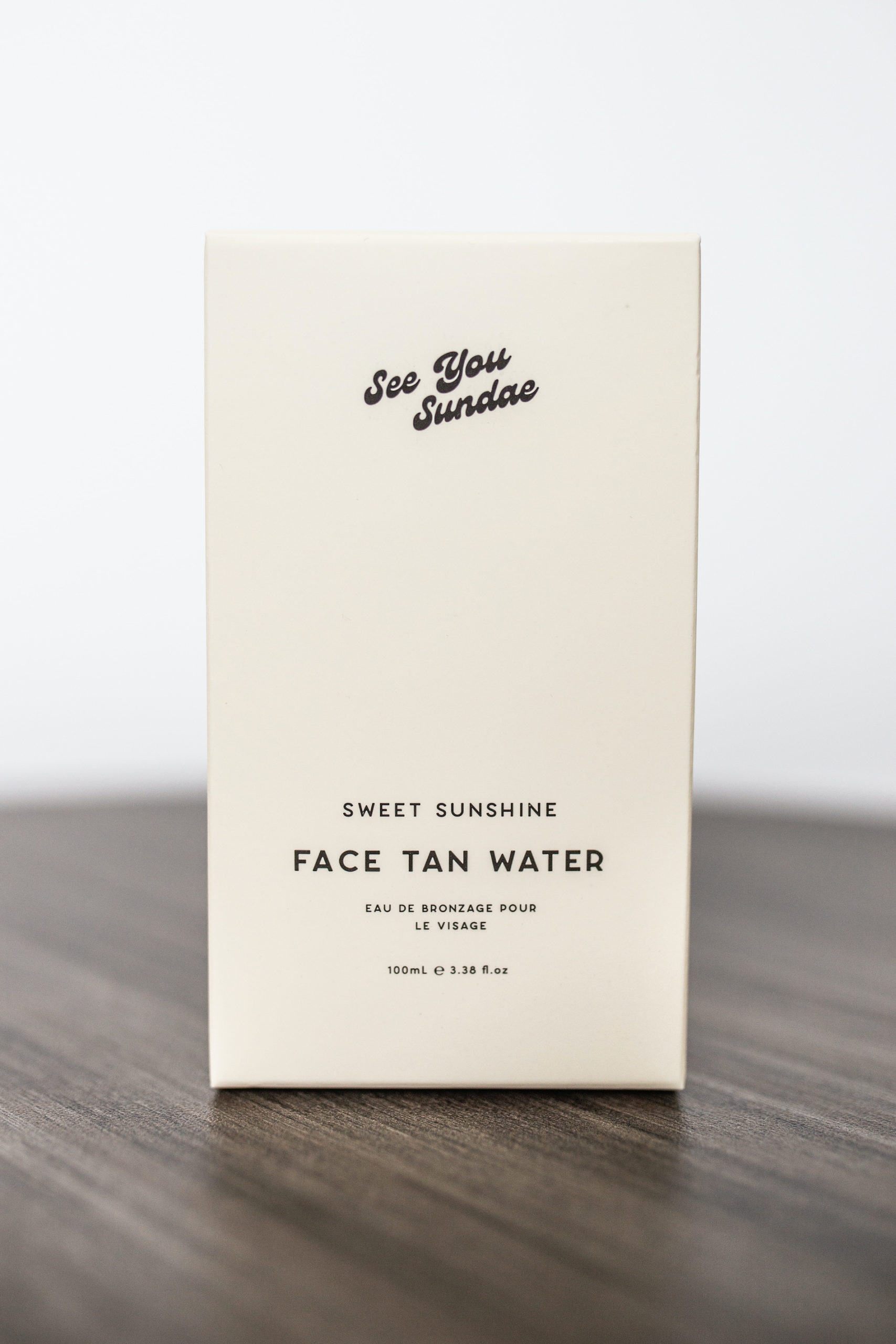 Sweet Sunshine Face Tan Water
How does
SYS Work?
It's a nontoxic chemical reaction on the top layer of your skin. Similar to a cut apple exposed to oxygen, the DHA and erythrulose combine with your skin's amino acids to give you the appearance of a sun tan.
Made in Canada. Vegan. Cruelty Free.
Each bottle contains 100mL of face tan water.