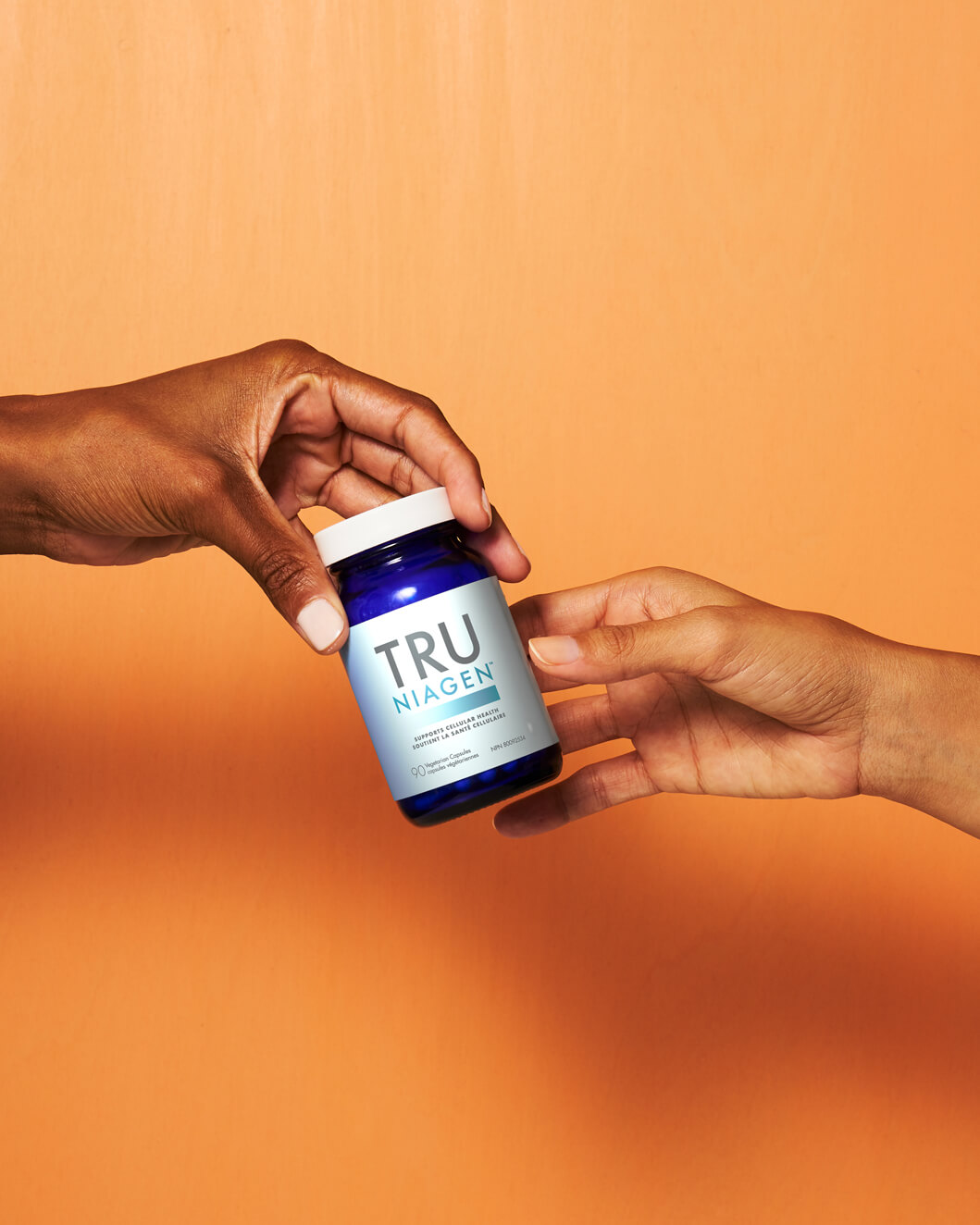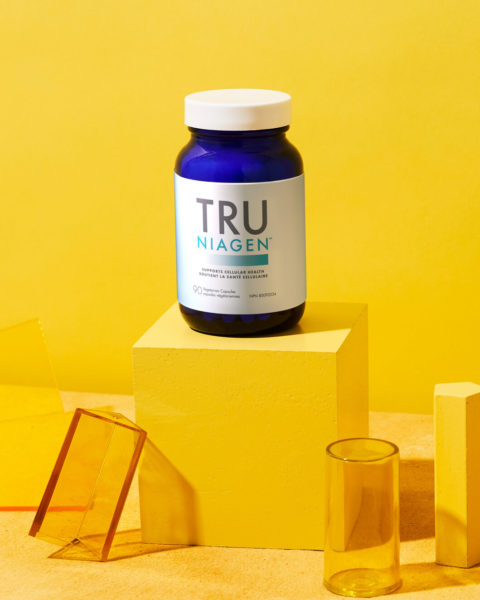 What is
Tru Niagen™?
Tru Niagen™ is a unique form of vitamin B3 clinically proven to increase levels of NAD, to support cellular health.
We use NAD every day for basic functions like eating, breathing, sleeping, and drinking. But our NAD levels decline as we age. Tru Niagen™ increases NAD levels to support your cellular health, every time you take it.
Each capsule contains 300 mg of Niagen™ (nicotinamide riboside chloride) providing 263 mg of nicotinamide riboside (NR)
Take 1-2 tablets twice a day, with or without food.
No animal byproducts, no artificial colors or flavors
Why
Niagen™?
More human trials than any other form of NR
ChromaDex patented ingredient
Approved for sale by Health Canada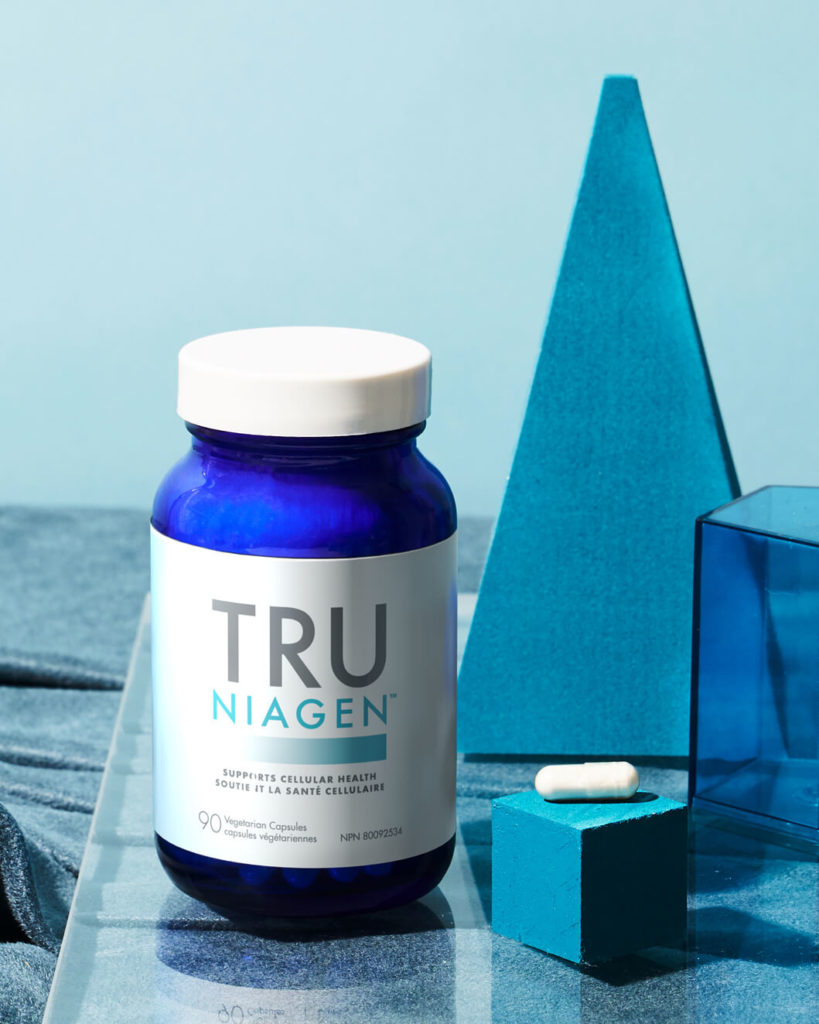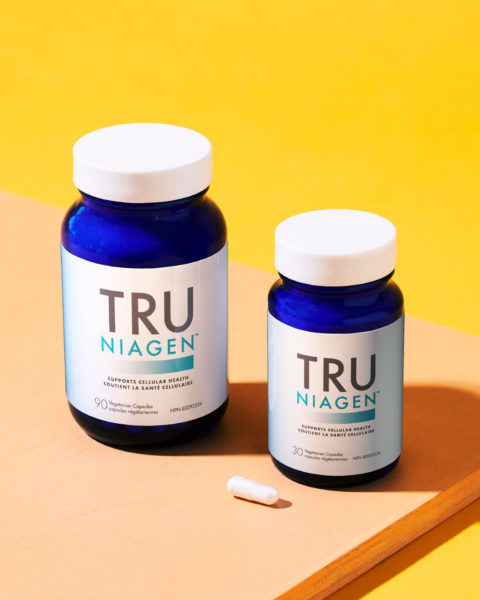 The "Beauty" Benefits
of Vitamin B3
Helps to fight off internal and external stressors that can lead to the breakdown of our skin and show premature signs of aging like discoloration and wrinkles
Preserves hydration within the skin and strengthens the skin barriers
Helps to combat acne while reducing redness
Repairs damaged DNA, and reduce the immunosuppressive effects of sun-induced UV rays