Sunscreen is the most important tool in your skincare routine. It prevents almost 90% of external aging (think wrinkles and sun spots) and reduces your risk of developing skin cancers. However, not everyone wears one daily. I often find this is because clients don't believe they need one, or they haven't found one they love to wear. So should you wear sunscreen in December? On a cloudy day? Yes and yes!
Here's why: UVA and UVB rays are present year round.
An easy way to differentiate between the two, is to remember them like this.
UVA = UV Aging
UVB = UV Burning
This means that in the winter, UVB rays are lower and you are less likely to get a sunburn, but you are still subjecting your skin to the negative effects of the UVA rays.
One must also remember that sunscreen needs to be applied to all areas exposed. UV rays on the skin cause an immunosuppresive effect for the whole body. If you aren't applying sunscreen to your arms/legs, you are still subjecting your face to unintentional damage.
Here are the key factors to consider when choosing a sunscreen:
The SPF Level. Go for a 30 or higher, and remember to reapply throughout the day.
Broad Spectrum. You want protection against both UVA and UVB rays.
Physical (Mineral) VS Chemical sunscreens. Check this chart below
Applying the right amount. For a pharmaceutical grade skincare, a pea size is enough to cover the full face. However; with a drugstore sunscreen, almost a full teaspoon is needed to amount to the same protection.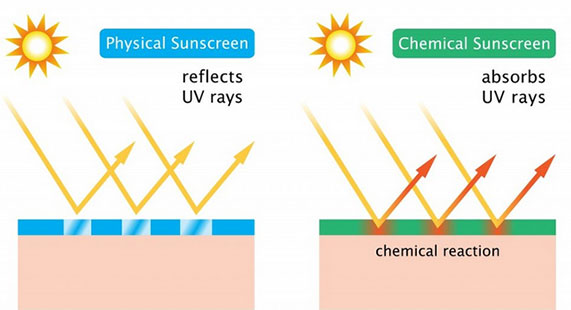 Physical sunscreens are made of Zinc Oxide and Titanium Dioxide. Minerals that reflect away UV rays. My preference is hands down a physical sunscreen. They are safe for all skin types (even sensitive skin) and babies 6 months and up. Your body is less likely to be irritated by the chemicals that absorb and disperse the light found in chemical sunscreens.
At Revive, our most popular Physical Sunscreens are: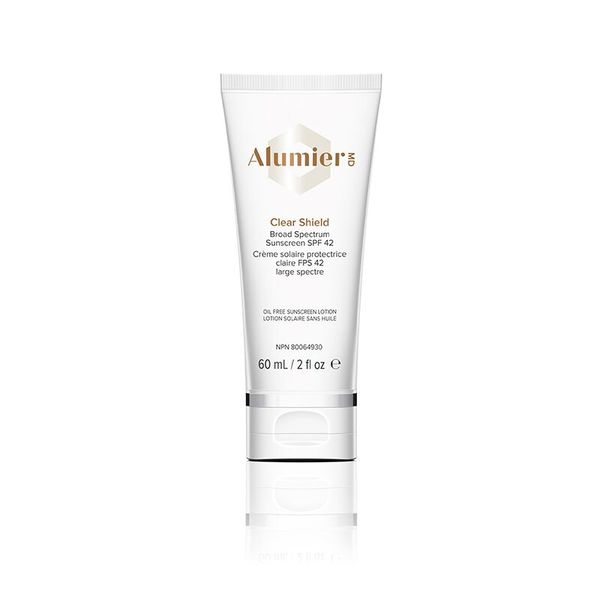 Clear Shield Spf 42
Oil free, goes on clear, great for oily, acne prone skin types, and men + women.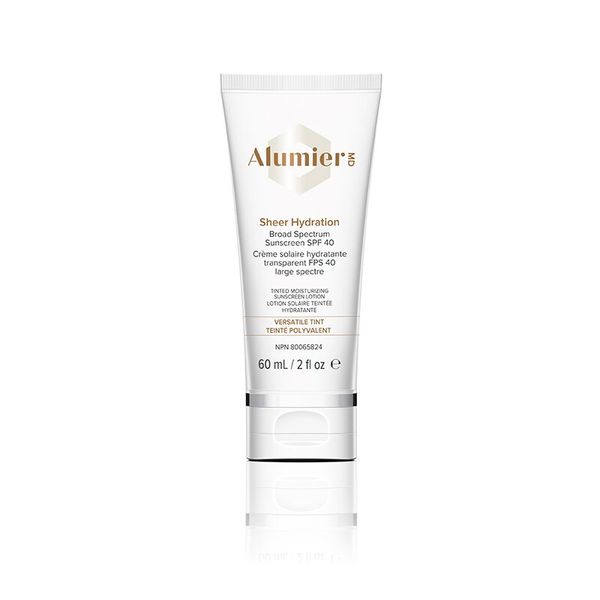 Sheer Hydration spf 40 Versatile Tint
Has a bronzed makeup like appearance that blends out beautifully. Great for normal to dry skin as it hydrates throughout the day.
This product can also be ordered in a non-tinted version
We would love for you to try either of these products and see how amazing the right sunscreen can feel. Still have questions about which is best for you?