Its peel season and we are excited to announce the launch of Alumier MD Chemical Peels at Revive Skincare!
If you are new to chemical peels, it's time to learn why this procedure has been regularly touted as one of the top non-surgical procedures for skin correction and maintenance!
Gone are the days where a chemical peel will keep you hiding out at home, red and irritated for weeks on end – Think Samantha from 'sex and the city' circa early 2000's.
So let's dive in and review how peels work, and why you may want to consider making chemical peels a part of your skin maintenance program. Plus a Bonus Offer below for our introductory pricing!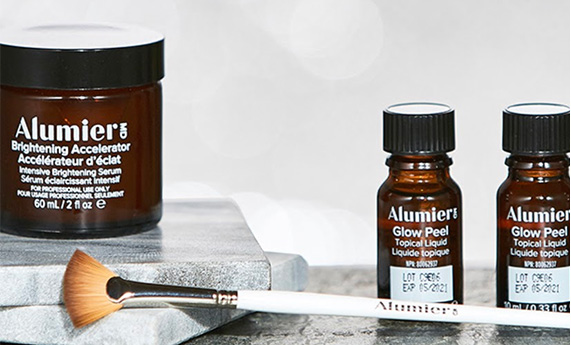 How does a chemical peel work?
A chemical peel is performed by applying a combination of select acids to the skin, such as lactic acid, salicylic acid, soy amino acids, retinol, etc. This will lower the pH of your skin and loosen up the bonds between your skin cells, causing them to lift and flake off. Think chemical exfoliation! This is an intentional injury to the skin, with the goal of stimulating new tissue to grow and heal skin concerns. Depending on the strength and depth of the peel chosen, the flaking process of skin cells may be mild to moderate, and lasts on average 3-7 days.
When and why to choose a chemical peel
Peel Season is optimally any time you can stay out of the sun, and have a week without any major social functions to allow the peeling process to take place. Most commonly through the fall and winter!
A chemical peel targets the following skin concerns: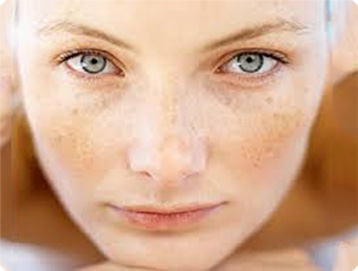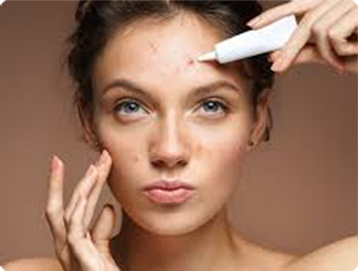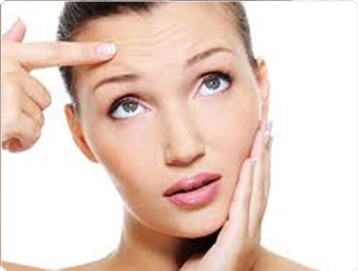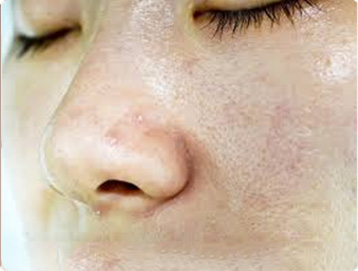 How many chemical peels will I need?
This depends on the severity of your concerns. If you are new to skincare and chemical peels all together, with moderate sun damage, you may want to expect 3-4 chemical peels a year.
However If you are diligent with your daily skincare, SPF, and have minimal skin concerns, 1-3 chemical peels a year may be right for you.
It is important to note that chemical peels will not replace the need for pharmaceutical grade skincare products at home, and you will still be recommended a daily at home skincare routine to follow for optimal results 🙂
Do chemical peels hurt? What is the process like?
The process of a chemical peel is simple, we apply the target acids to clean dry skin, in layers, until your skin has absorbed it to its optimal level. This is different for everyone and may account for 1-3 layers. There will be some stinging and heat associated with this. We will provide a fan to alleviate the heat sensation. When the procedure is complete, you should feel minimal to zero heat.
After the peel application, we will next add some skin revitalizing nutrients, such as brightening and tightening agents. We will finish the procedure with a sunscreen, and your skin may be slightly reddened or pink. Included with our peel treatment is 3 step post procedure skin care kit, which is all you need to use for the following week! You can expect to start seeing some skin flaking on days 2-3 post procedure. Makeup can be applied over the sunscreen day 2 onwards, however; makeup doesn't cover skin flaking very well. We encourage you to trust and enjoy the process, and definitely DO NOT pick at the lifting skin. Allow it to loosen and flake on its own.
Here is a look at my own peel experience!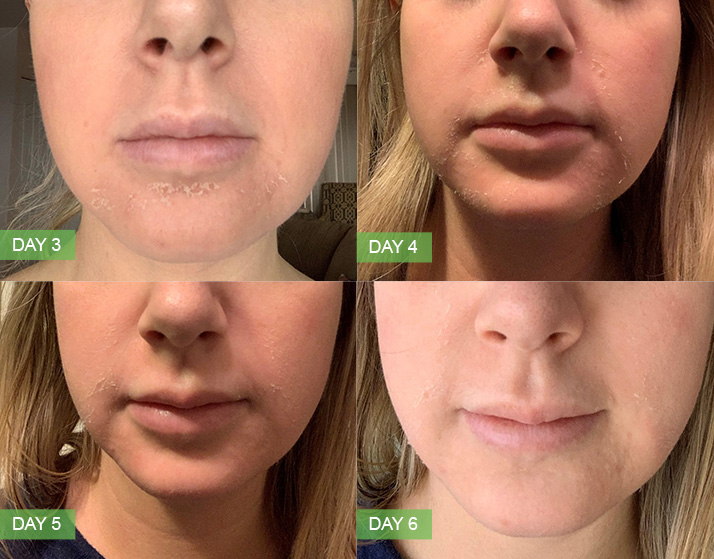 What I loved about the Alumier MD Glow Peel was how easy the process was. From the application, to the after care, the whole process was simple and straightforward. By day 7 I had very little if any flakes remaining. Alumier has thought of everything by including the post procedure skincare kit, which has 3 simple products to use; a cleanser, recovery balm, and sunblock.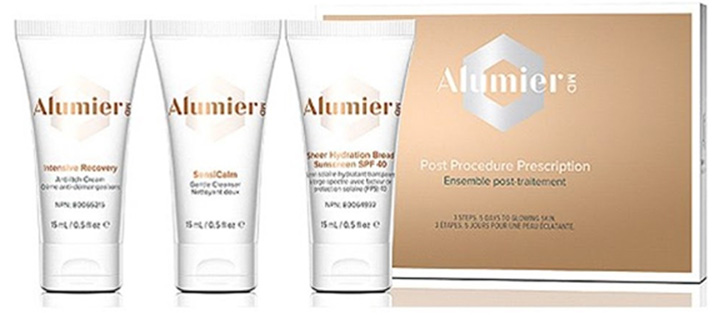 At Revive Skincare we love chemical peels for maintenance and prevention! They can be the perfect boost for glowing skin, by removing the build-up of dead and congested cells. If you are a current Botox or Filler client, Chemical peels are a great add on to a injectables routine, to treat the skin quality itself.
Just remember to schedule your peel at least 2 weeks away from an injectables appointment.
Another treatment that pairs well with chemical peels is Dermaplaning.
A manual exfoliation technique using a surgical blade to remove the outer layer of dead skin and vellus hair. This can be performed immediately before a chemical peel to intensify the depth of the chemical peel, or can be done in the weeks following a chemical peel to finish the exfoliation process. This is recommended for tough, damaged skin, and not advised for sensitive skin.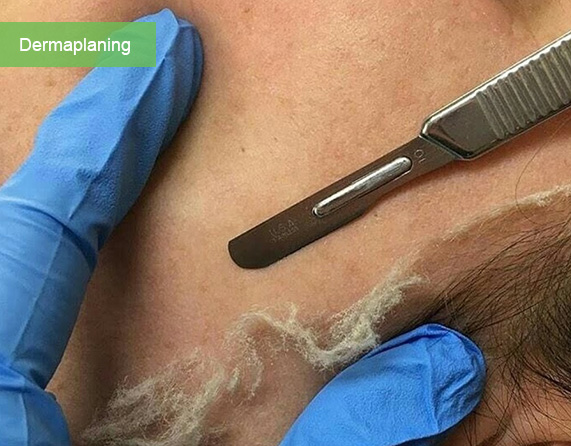 What skincare should I use after my Chemical Peel?
After the peeling process has completed, it is important to remember your healthy new skin will be delicate.. We suggest re-introducing your skin care products slowly. Sticking with a pharmaceutical grade line such as AlumierMD will ensure your get the highest quality and clinically proven results. Some of our most popular products post peel include the EverActive C&E, Retinol, and ClearShield Sunscreen. Chat with your provider to see which products are best for your skin type and concerns.
We hope reading this post has inspired you to invest in your skin and as an introductory offer, we are excited to launch AlumierMD Chemical Peels for $150 + GST per treatment, including a complimentary Dermaplaning treatment! (Value of $115, until Apr 1st 2020 )

You will also receive the 3 step post procedure skin care kit
Ready to get peeling?
*As with all procedures at Revive Skincare, a consultation is required to ensure you are a safe and suitable candidate for this treatment. Complimentary dermaplaning to be performed either immediately prior to your chemical peel or 1-2 weeks following your chemical peel, to be determined by your provider. This bonus offer can be pre purchased with a limit of 2 per person. Bonus offer of complimentary dermaplaning expires April 1st 2020 at which time dermaplaning can be added onto your chemical peel appointment for a small fee.