You know that feeling when you find a product that feels like it was made for you? Something that works so well and delivers you exactly the results you are looking for? That was me, in 2012, when I first tried Latisse.
For those who haven't tried it, Latisse is an eyelash growth serum. It uses the medication 'bimatoprost' to enhance and improve the growth cycle of eyelash hairs.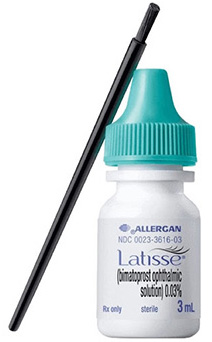 I was lucky enough to first get my hands on a bottle of Latisse when I started working in my first aesthetics practice. I saw the product on the shelves, and asked the staff, "How well does this really work?" Their answers, "very well!" I knew I had to try it. This was before eyelash extensions were even a thing. I used to glue on strip lashes, every single day. Talk about tedious and unhealthy for my own lashes! Well here we are 8 years later and I've used Latisse ever since.
So how does one use this product? Well your box will come with the bottle of medication, as well as provided brushes. Latisse is meant to be applied once nightly, after you have washed your face and completed your skincare routine. Simply add one drop to your brush, and paint directly along the upper lash line from the inner canthus (tear duct) outwards. Just like one would apply liquid eyeliner. Repeat on your other eye.
Yes, it really is that simple! Improvement will take approximately 8 weeks of consistent use. Although on myself, I am positive I noticed improvement at week 6. Continue using nightly until you are satisfied with your length and fullness. With time, you may be able to ween down your usage. After 1 year I was down to every 3rd night, and maintained myself there still.
So why choose Latisse over eyelash extensions?
Latisse is cheaper long term
Less risk of allergy to glue and adhesives
Latisse will fill in and helps to darken your own lashes
No fill appointments needed
No damage to your natural lashes. When you stop using the product, your lashes will continue to grow normally, as they did before the boost from Latisse.
Here is my own before and after from Latisse. You know how hard it is to find a good quality photo of yourself from 2011!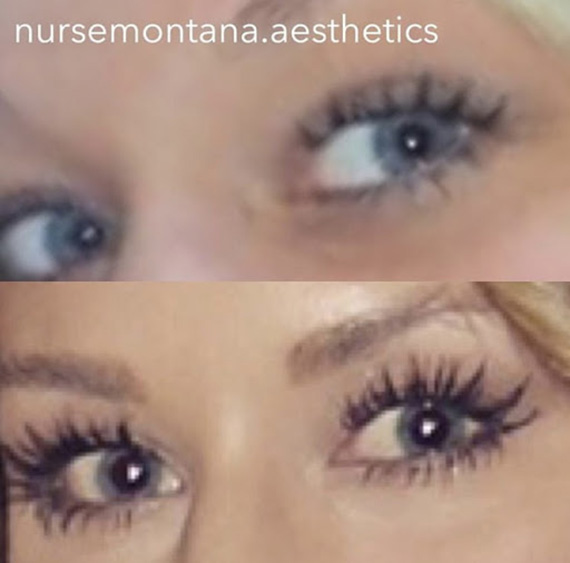 For more Latisse before & afters, as well as tips and tricks for use- check out my instagram page @nursemontana.aesthetics
So are you ready for LONGER, FULLER, and DARKER lashes? Contact us now to set up an appointment, and start loving your homegrown lashes! (236) 420-3277
*As this product is a medication, a consultation is required for purchase to ensure you are a suitable candidate. Can be done in person or virtually.