While I'm out of office for maternity leave, I wanted to ensure everyone was comfortable using the online portal for skincare shopping! AlumierMD even has a fun feature called the 'Prescription Pad' where I can tag all your previously purchased products, as well as make recommendations for new ones to add into your routine.
You are still invited to stop by the clinic and grab product in person, but I figured this might be a more suitable option for my clients on the go, or limited by our office hours.

So how does one get started?
We send you an invitation to join & I can make customized recommendations to be found on your 'prescription pad'.
Simply fill out the following questions (can copy and paste this form), and email to: info@reviveskincare.ca
We will email you an invitation from AlumierMD (may take 1-2 business days), please confirm the account activation email once received.
Full Name:
Email Address:
Skin Type (Normal, Dry, Oily, Sensitive, etc):
Skin Tone (Ethnicity):
Current Skin Concerns (Acne, Sun Spots, Rosacea, get as specific as needed!):
Skin Goals (Describe please! ie: lighten pigment on cheeks, improve fine lines around eyes, etc):
Any Allergies or Ingredient Sensitivities in the past?:
Pregnancy & Breastfeeding (please include if you are actively trying to conceive):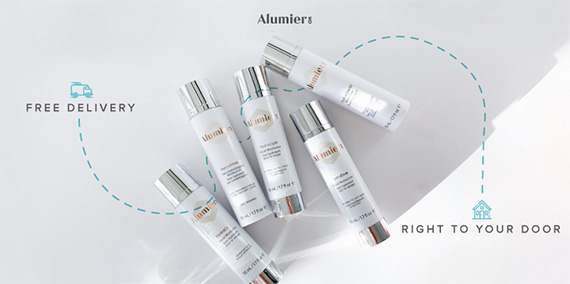 Once your account has been activated, login and click the Blue 'Prescription Pad' logo on the bottom left corner of the screen. Here you will see notes from me and my product recommendations, based on your answers & previously purchased items at Revive.
When you are ready to purchase your items, add to cart, and make sure to select myself (Montana Brown, LPN) as your product specialist at checkout!
Happy Shopping!
Nurse Montana
*For questions about shipping times / deliveries, please contact AlumierMD directly.