First and foremost, I hope that you and your families are safe and well during these uncertain times. Covid-19 has really flipped our lives upside down, and I'm sure you are all anxiously awaiting things to return to normal (I certainly am!!)
I wanted to reach out and touch base to keep you updated on things happening at the office.
Firstly, as my services are considered 'non-essential' (although in my opinion – depends who you ask.. lol) we are awaiting government instruction on when we can proceed with booking you back in again. At present I have a waitlist started, so if you should be looking for treatment when things are settled out, please contact me to be added (236) 420-3277
Next, we are very excited to have a new aesthetic photography system in place from Fotofinder. This high tech camera system is perfect for tracking your progress before, during, and after treatment. We can also add a UV filter to scan your image and highlight underlying sun damage and pigmentation! Here's mine, not too bad if I say so myself!
I'll be using this system for all my new consultations going forward, to help us establish a treatment plan. Sometimes it's nice to take a step back away from the mirror, (or 'selfie' for that matter) and look at your face, skin, and features from a different angle. For my repeat clients, we will want to get a baseline set of these photos done at your next appointment.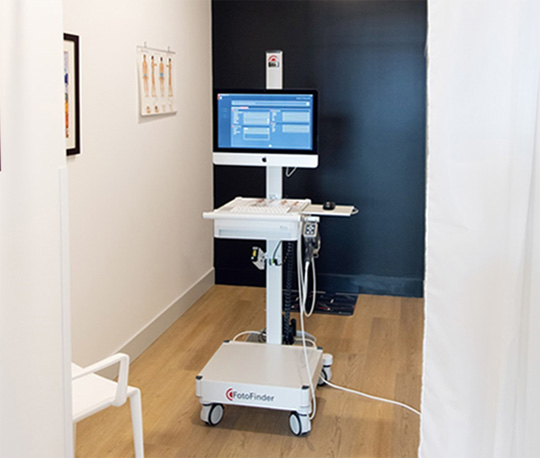 In the meantime, need skincare? All of the Alumier MD Skincare products can be purchased online using our clinic code for free shipping, straight to your home. I am also available for virtual consultations if you have questions or need help choosing the right products for your skin type!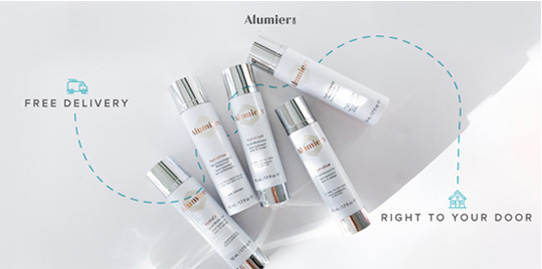 Stay safe and healthy my friends, and I look forward to seeing you soon!